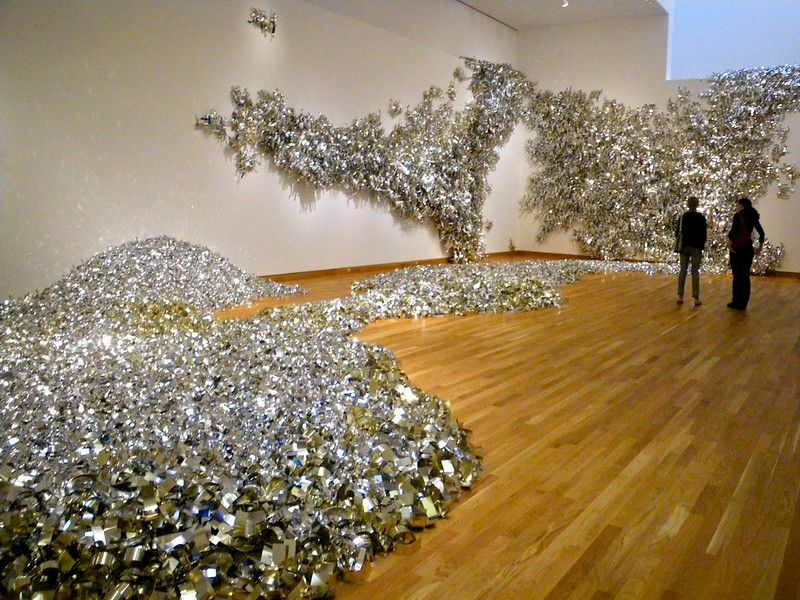 The Weisman Art Museum In Minneapolis, Minnesota
Weisman Art Museum In Minneapolis is one of the many architectural wonders of the city and is not to be missed just a short distance from the bridge.
In addition to housing a significant collection of contemporary artworks, the building itself is a fascinating sight. It is located on the University of Minnesota campus, east of the river. Since opening in 1934, the museum occupies a modern, abstract structure designed by Frank Gehry, a renowned architect.
The brick facade on one side blends perfectly with the historic buildings around it, while the steel facade on the other side shimmers in the sun with curves and angles.
Traditional Korean furniture and Native American carvings sit alongside works by Georgia O'Keeffe and Roy Lichtenstein among others. Weisman Art Museum
Related Articles: Things To Do In The Twin Cities Minnesota
Contact Information
Weisman Art Museum
(612) 625-9494
333 E River Pkwy, Minneapolis, MN 55455
Monday: Closed
Tuesday: Closed
Wednesday: 10AM–8PM
Thursday: 10AM–5PM
Friday: 10AM–5PM
Saturday: 11AM–5PM
Sunday: 11AM–5PM
Get Direction
ADMISSION
As always, admission is FREE.
ACCESSIBILITY
Wheelchair accessible elevator
Wheelchair accessible entrance
Wheelchair accessible parking lot
Wheelchair accessible restroom
Similar Articles
Camping is one of the most enjoyable pastimes available. Who wouldn't want to go away from the city, pitch a tent beneath the stars, and prepare a delectable supper over an open fire? Camping, whether at campsites, mountains, or on the river, is something I believe everyone should do at least once in their lives. However, if you've never been camping before, it might be overwhelming. I've put together this complete beginner's guide to help first-time campers.

---