When Is The Best Time To Visit Yosemite National Park?
When Is The Best Time To Visit Yosemite National Park? While it is true that June through September is the busiest month, there are several other reasons to visit the park in other months of the year. Spring and fall are also the best times to see Yosemite's many waterfalls, though they can dry up by mid-summer. In addition, the temperatures are cooler in spring and fall, and you can enjoy stargazing in the park for hours on end.
May is one of the best times to visit Yosemite because of its early spring snowmelt. During this time, temperatures hover near 70 degrees and precipitation is minimal. However, higher elevations still have snow. The waterfalls are at their most spectacular during May, so you can take advantage of this time to witness them firsthand. Aside from waterfalls, May is also the best time to visit Yosemite, as the park's roads are open and hotels are plentiful.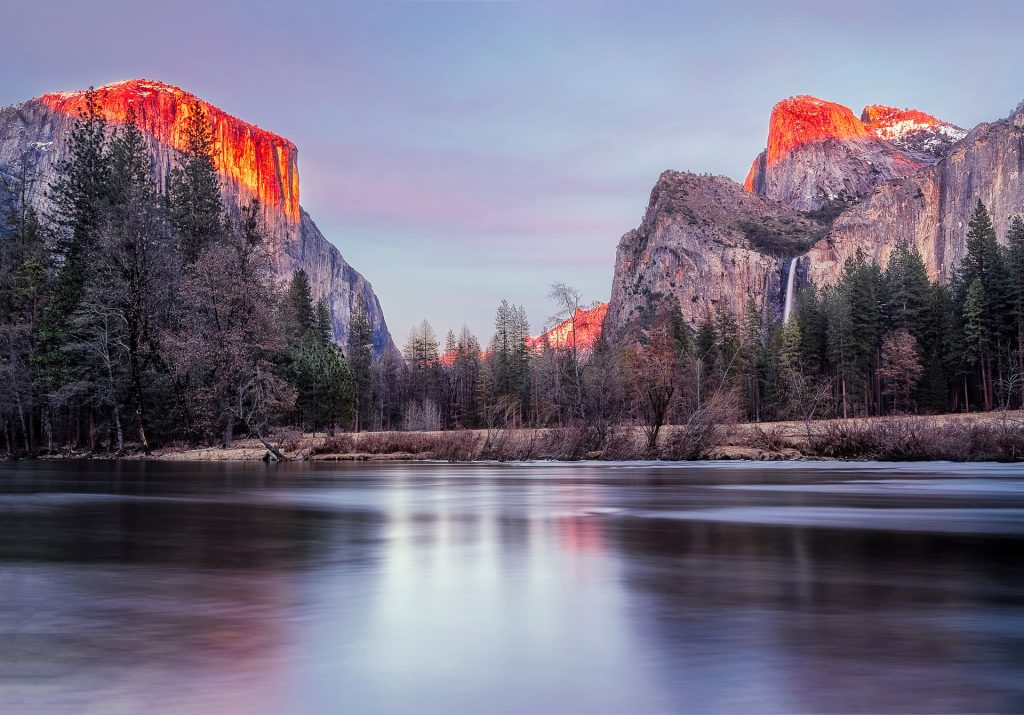 Autumn is another great time to visit Yosemite. Fall colors will be in full bloom, especially in the lower elevations like Cook's Meadow Loop and Wawona Meadow Loop. The lower elevations are also more likely to have signs of life, including ferns and mushrooms. Yosemite is one of the few national parks where wildflowers are still a common sight.
September is a perfect time to visit the park if you're looking to go rock climbing and hiking in Yosemite Valley. The crisp autumn air makes the park all the more beautiful. However, temperatures will drop in the evening by mid-September, and services on Tioga Road will cease in preparation for winter. Winter is not the most popular season in Yosemite, so the spring months are the most suitable time to visit.
Weather In Yosemite National Park
When to Go: The weather in Yosemite National Park is unpredictable and depends on the time of year you plan to visit. The early spring months are the wettest with cool evening temperatures and occasional spring storms. Mid-October and fall bring bright splashes of color to the park. Highs and lows vary a lot, so bring layers of clothing. The temperatures rise during the day and fall dramatically after sundown.
Current Temperature and Humidity: It is best to check the current weather conditions of Yosemite National Park before visiting. The climate in Yosemite is typically mild, but the altitude can cause significant variations in temperature. Be sure to check the weather forecast daily to ensure you have the best experience possible. The park's webcams will provide you with the latest information, as well as alerts on road closures and other emergencies.
Monthly Rainfall: Generally, rainfall is low in Yosemite National Park. However, rainfall does vary significantly throughout the park, with the most rain being recorded during February and the least rain occurring in August. The park receives the greatest number of visitors from June through September, and temperatures are warm enough to be enjoyed year-round. And, thankfully, there are few thunderstorms! There are a few exceptions, but the weather in Yosemite National Park is generally predictable.
How to Get to Yosemite National Park
If you are planning a trip to Yosemite National Park, you may be wondering: "How do I get there?" There are several options available. Get Directions
Yosemite National Park Attractions
Related Articles: Hiking Yosemite Half Dome
If you're planning a trip to Yosemite National Park, you'll want to learn about the top attractions. If you've never been to the park before, here's a quick guide. Yosemite is an incredible national park that will be a highlight for anyone. Giant sequoia trees line the park's hillsides, and Tunnel View offers an incredible view of Half Dome and the granite cliffs of El Capitan. The Village of Yosemite includes shops and lodging, as well as the museum and Ansel Adams gallery. Prints of Adams' landscapes are also on display.
If you are adventurous, try taking a drive to Taft Point, a spectacular overlook of Yosemite Valley and Half Dome. There are accessible restrooms in a backpacker's parking area and at a recently ADA-renovated picnic area. Be sure to bring water and snacks if you plan on hiking the Wapama Falls trail, which offers views of two smaller waterfalls. You should also check out Nevada Fall and Vernal Fall. 
The stunning scenery in Yosemite National Park is not just breathtaking, but also unique. Visitors to the park can take a refreshing swim in the lake at Hetch Hetchy Reservoir. The lake is about 15 miles long and 1.5 miles wide. The nearby waterfalls are a popular destination for swimming and boating. The lake is often less crowded than other areas of Yosemite, so you can enjoy it without worrying about crowds.
Reservations For Yosemite National Park
If you plan to visit Yosemite National Park in the near future, you will want to make sure you book reservations in advance. This park is one of the most popular outdoor destinations in the world. The granite dome formations, rivers, and waterfalls will captivate your senses. While you may not need to make reservations before visiting, the park does have peak-hour hours and requires reservations. If you're thinking of visiting during these hours, however, it's probably best to book early and avoid the crowds.
The National Park Service is implementing a new reservation system for peak hours in the park this year. Reservations are required for peak hours between May and September. Once you have a reservation, you can visit the park for three consecutive days. You can also make reservations for campgrounds outside of the park. You should plan ahead and reserve your reservations today at Recreation.gov.
For motorcycles and private vehicles, visitors are allowed to make one peak-hour reservation per day. Peak-hour reservations are good for three consecutive days, and each reservation holder is allowed to make up to three entries. You must be inside your motorcycle or car when you use the reservation to enter the park. You must also provide a photo ID, which may be your Interagency Annual or Lifetime pass, to validate the reservation.
Entrance To Yosemite National Park
A great way to visit Yosemite National Park is by taking the bus. This is a convenient option since the buses pick you up from nearby hotels. Make sure to book your tickets in advance as the bus can be quite busy this time of year. If you are traveling by car, you can also skip the entrance reservation by entering the park during off-peak hours, such as between 4 pm and 6 am. If you are traveling by bicycle or horseback, however, you will need to make a reservation for the bus. You should book your reservation on Recreation.gov as early as possible.
Five Entrances To Yosemite National Park
If you're driving, there are five main entrances to Yosemite National Park. The main entrance is located in the western part of the park, and the others are located on the eastern side. You can choose which entrance you'll use based on your preferred starting point, the size of the crowds, and the attractions you'll be able to see. To get started, start at either the Big Oak Flat Entrance or the South Entrance.
The two most popular entrances are Big Oak Flat and Arch Rock. Both are about four hours from San Francisco. While Big Oak Flat is closer to Yosemite Valley, it is more traffic-filled and may require chains. If you're traveling by car, consider using a day tour from San Francisco. Alternatively, there are several other entrances, including the El Portal entrance. You'll want to consider which one suits your needs.
Where To Stay At Yosemite
If you're looking for a place to stay in Yosemite National Park, you've come to the right place. While there are numerous accommodations within the park, it is best to plan a year in advance to find the best deal. Most of the Yosemite lodging is located in gateway towns outside the park, so be sure to plan on a few hours of travel time, as well.
Lodging In Yosemite National Park
The most impressive area of Yosemite National Park is the valley, which is a mere seven miles long and only a mile wide. It is home to some of the tallest waterfalls in North America and sheer granite cliffs that are breathtakingly beautiful. Because of its popularity, it is imperative to book your hotel in advance. Here are a few tips for lodging near the park. Make sure you book early to ensure your spot. You should book your reservation today. Yosemite Valley Lodge
If you are planning a trip to Yosemite National Park, you can make reservations at various lodgings inside the park. If you're driving into the park from an adjacent community, you'll need to make a reservation ahead of time. High Sierra Camps offer a unique lodging option in the park. These tent cabins are 5.7-10 miles apart and include the main tent where meals are served. These units require lottery entries.
Unique Lodging Experiences
There are several hotels in Yosemite Valley, each of which offers a unique experience. The Ahwahnee Hotel is located near the base of the Falls and has served as a backdrop for many famous people over the years. It hosts Bracebridge Dinner, a medieval Christmas celebration. It also hosts Vintners Holidays, which include wine tastings and gourmet meals. The second best hotel in the valley is the Yosemite Valley Lodge, which has 240 rooms and is cheaper than the Ahwahnee Hotel
Camping In Yosemite National Park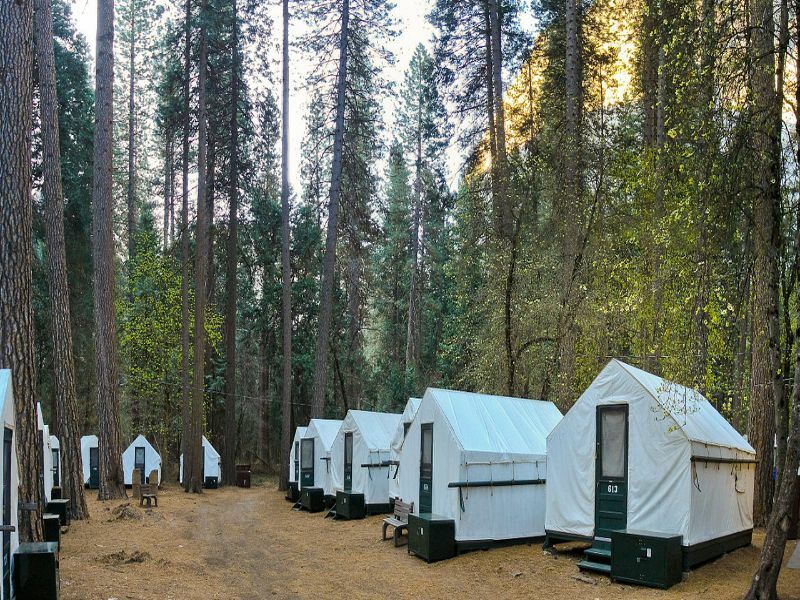 Camp 4 is a non-reservation-based campground located in Yosemite Valley. It has become famous in the rock climbing community and was once a popular camping destination. Reservations are available up to five months in advance and usually sell out on the first day. However, if you're a first-time visitor, you can still enjoy camping in Yosemite without any reservations. You should make a reservation as early as possible.
Popular Time of Year
In the peak summer months, campgrounds are popular. To avoid crowds, plan your trip for early or late. Try to avoid the peak season to save money. In addition, plan your meals carefully, weighing the benefits of cooking and eating in local restaurants. This way, you can minimize waste and overspending. You can also bring a cooking stove, if possible. You can prepare a hot meal at home if you'd like, or cook it at the park's restaurants.
Best Camping Options
Some of the best camping options are located just outside of the valley, in secluded and scenic areas. Yosemite Valley has several campgrounds that allow up to four people per site. North Pines Campground is the most developed area and has water and electricity, but it can be crowded. Lower Pines Campground, on the other hand, has a few smaller but still popular sites. Lower Pines Campground is a good option for last-minute campers. This site is available on a daily lottery basis.
During your stay at Yosemite National Park, you'll need to make arrangements for food storage and toiletries. If you're camping in a park that's inhabited by black bears, you'll need to take extra precautions to ensure your food is safe. To keep black bears at bay, be sure to follow the local bulletin boards. Yosemite National Park campgrounds vary in primitiveness and development. You'll find cabins with tent-only camping, and even lodges that are accessible by road.
Related Articles: Things To Do While Camping
The Perfect Gear
No matter what time of year you hike Half Dome, you need to be prepared for a range of conditions. Here is a list of essential gear to help you have a safe and enjoyable hike.
A good pair of hiking boots – A good pair of hiking boots is essential for any hike, but especially for a longer hike like Half Dome. Make sure your boots are comfortable and broken in before you hit the trail.
Daypack: A daypack is essential for carrying all your gear. Make sure it is comfortable to wear and has enough space for everything you need.
Water bottle: It is important to stay hydrated when hiking, so make sure to bring a water bottle. A stainless steel water bottle is a good choice as it will keep your water cold in the hot summer sun.
High-energy snacks: Hiking can be strenuous, so it is important to have snacks that will give you energy. Choose snacks that are high in protein and carbohydrates, such as nuts, trail mix, and energy bars.
Hiking poles: Hiking poles can help you maintain your balance on the trail and take some of the strain off your legs. They are especially useful when hiking uphill or on uneven terrain.
Flashlight: A flashlight can be useful for finding your way in the dark or for signaling for help if you get lost.
First-aid kit: A first-aid kit is a must-have in case of any accidents or injuries. Be sure to include items such as bandages, antiseptic cream, and pain relievers.
Bug spray: Bug spray can help keep pesky mosquitoes and other insects at bay. Choose a spray that is effective against both insects and ticks.
Sunscreen: Sunscreen is important for protecting your skin from harmful UV rays. Choose a sunscreen with a high SPF rating and reapply it regularly, especially if you are sweating.
Camera: A camera can help you capture memories of your hike to Half Dome. Be sure to pack extra batteries and memory cards so you don't miss a moment.
By following these tips, you can be sure that you have everything you need for a successful camping trip.
My Final Thoughts
After spending a week in Yosemite National Park, it's time to say goodbye. This place is truly amazing and I'm so grateful to have had the opportunity to explore it. From the majestic waterfalls to the towering sequoias, there's something here for everyone. I highly encourage everyone to visit Yosemite at least once in their lifetime. It's a place that will stay with you forever. Thanks for reading and I hope you enjoy your time in Yosemite!
We hope that you found this guide helpful! Let us know in the comments below if you have been and what your favorite places in Yosemite are!
Yosemite National Park Direction