The Bakken Museum Minneapolis, Minnesota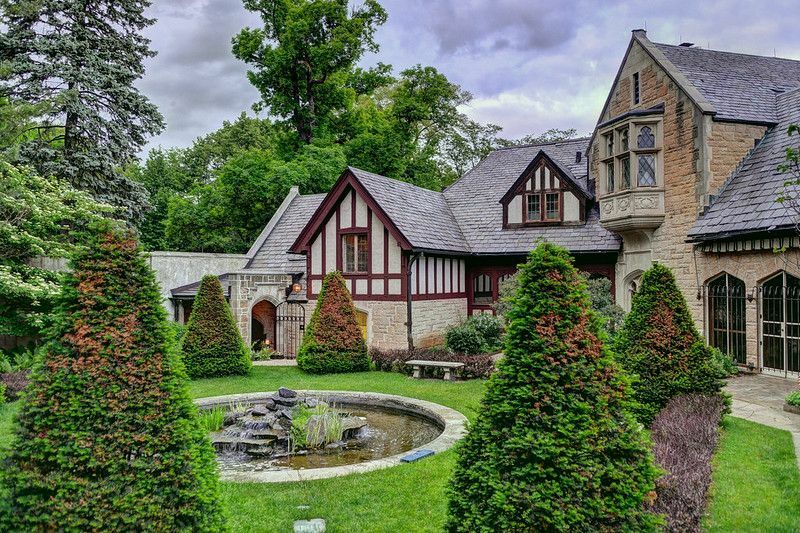 The Bakken Museum in Minneapolis was established in 1975 with a single aim: to cultivate a true passion for science, young and old alike by delivering exhibitions that are academically advanced, and of the highest quality. It is known for its remarkable collection of artifacts that are presented in a dynamic and engaging manner at the Bakken Museum. Aside from their incredible collections, the Bakken Museum also possesses a historic mansion and a large medicinal garden that can be explored in addition to their magnificent collections. The museum offers a variety of educational programs. Their program has been hailed as a leader and groundbreaker by many in the field.
The Bakken Museum Minneapolis Minnesota
FEATURED EXHIBITS
SPARK EXHIBIT
Inspiration And Innovation Are Cornerstones Of Our Human Experience
A spark is something that makes anyone a creator. The Spark Exhibition investigates these moments to reveal a broad and distinctly human tradition that feeds our ideas and solves our problems.
BEN FRANKLIN'S ELECTRICITY PARTY EXHIBIT
SHOCKINGLY FUN
Curiosity drove the inventor Benjamin Franklin to investigate a variety of cutting-edge concepts and technologies. This year's Electric Parlor Tricks event is where you may join the fun and display your own electric parlor tricks.
DEEP ROOTS: PLANTS AS MEDICINE EXHIBIT
How much do you know about utilizing plants as medicine?
The history of plant-based medicine is examined in an exhibition at The Bakken Museum. Explore the many preparations and applications used by different civilizations while considering the developments in plant medicine as our scientific knowledge has grown. Each of the museum's three different gardens has a large number of highlighted plants.
FRANKENSTEIN'S LABORATORY EXHIBIT
Get Spooked In Our Immersive Object Theater, Featuring Frankenstein's Monster.
A 10-minute show tells about a mad scientist disturbed by his invention. This exhibit may be scary for kids under 9. Frankenstein is the first science fiction novel. The narrative asks if we experiment too much without considering repercussions.
MARY & HER MONSTER EXHIBIT
A brand-new show honoring the life and contributions of Mary Shelley, the author of the Mary Shelley series, is called MARY AND HER MONSTER EXHIBIT. Bakken Museum in Minneapolis has further information about Mary and her creations.
The first science fiction novel was Frankenstein. 18-year-old Mary Shelley wrote the tale. This exhibit explores how art, society, and science affected the mother of sci-fi.
KEVA ART AND ARCHITECTURE STUDIO EXHIBIT
Build, Balance, And Break Down
KEVA Art and Architecture Studio have 2,000 14-inch thick, 34-inch wide, and 4 12-inch long boards. Using just gravity, use physics to create balanced structures, arches, bridges, and art. KEVA planks inspire innovation, architecture, and engineering in children and adults.
Contact Information
The Bakken Museum
3537 Zenith Ave S, Minneapolis, MN 55416
+16129263878
Monday 10 Am–5 Pm
Tuesday 10 Am–5 Pm
Wednesday 10 Am–5 Pm
Thursday 10 Am–5 Pm
Friday 10 Am–5 Pm
Saturday 10 Am–5 Pm
Sunday 10 Am–5 Pm
ADMISSION
Adults: $11
Seniors (62+): $9
Students (with ID): $8
Children (4-17): $6
Children (3 and under): Free
Members: Free
Limited Income Admission: $1
ACCESSIBILITY
Wheelchair accessible elevator
Wheelchair accessible entrance
Wheelchair accessible parking lot
Wheelchair accessible restroom
Wheelchair rental
Camping is one of the most enjoyable pastimes available. Who wouldn't want to go away from the city, pitch a tent beneath the stars, and prepare a delectable supper over an open fire? Camping, whether at campsites, mountains, or on the river, is something I believe everyone should do at least once in their lives.…

---